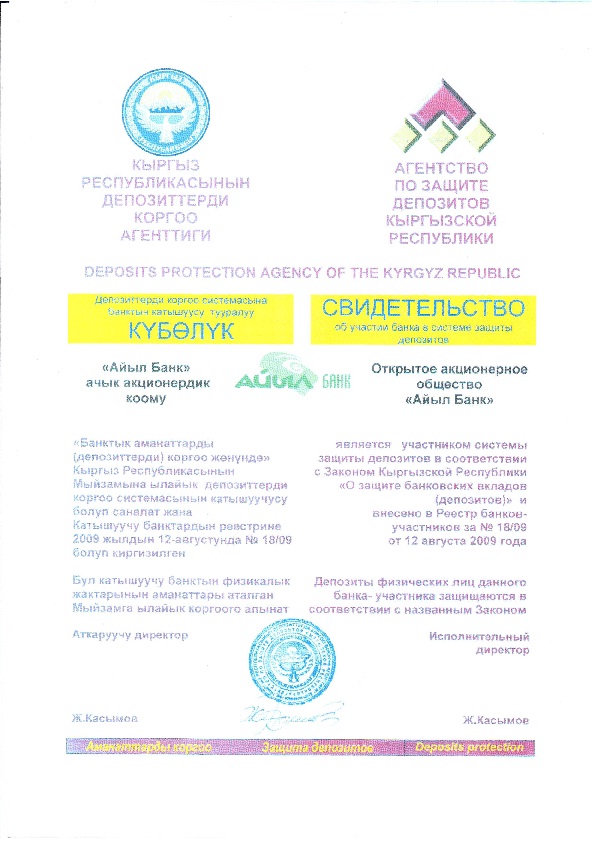 Aiyl Bank OJSC is a member of the deposit protection system in accordance with the Law of the Kyrgyz Republic "On the Protection of Bank Deposits" and is included in the register of participating banks for 18/09 of August 12, 2009.
For all questions, please contact the Head Office or subdivisions of Aiyl Bank OJSC.
The Bank reserves the right to change the established tariffs depending on market conditions, as well as by agreement with the client to set individual tariffs / rates on deposits, cash management services, according to the decision of the authorized bodies / persons of the Bank and in accordance with the legislation of the Kyrgyz Republic.